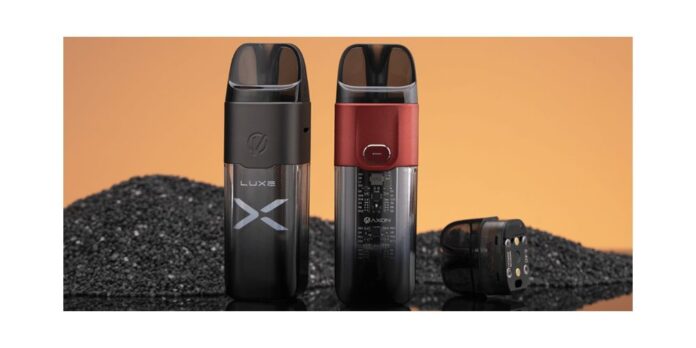 Are you tired of conventional POD systems? Want to enjoy the puff of smoke without comprising the size of clouds? Want to get rid of clutter experience in oversize tanks or MODs? If yes to all the above queries, you must try LUXE X pod mods.
The world of vaping is advancing at a rapid pace. There is no wonder about the latest innovations taking place in this industry. This is what attracts people to contribute to the vaping world. The devices are cool, featuring bold flavors leading to the peak of fun. One such device is pod mods.
What Do POD MODs Mean?
The pod mod refers to a device vaping that provides you the performance of a full-size vaping mod. The only difference is it stores the e-liquid within a pod rather than in a conventional glass tank. These two features in the LUXE X mod supply smaller pod users with a bigger cloud experience. All this is for those who don't love full-size vaping mods.
What Benefits of LUXE X POD MODs Give Them An Edge Over Competition?
Different features and benefits exist that set your LUXE X pod mods apart in the market. Some of the important considered benefits include:
Dual Cloud Feature
The LUXE X pod offers to enjoy of dual cloud experience. You can enjoy smaller clouds as well as bigger clouds of smoke. The thing you need to do is to un-switch the pod and rotate it 180 degrees. Doing this, and you are ready to go. For MTL (mouth to lung), there is a 0.8Ω pod mesh, while for the DTL (direct to lung), there is a 0.4Ω pod mesh.
Auto Locking
The auto-locking features serve their role in device protection. It prevents the coil from heating when you are not using your vape. This will also lead to reduced battery consumption. As a result, protecting these two components from idle usage leads to an effective useful life.
Powerful Aesthetics
The LUXE X pod features world-class aesthetics that attracts and engages users. It comprises of transparent design that doubles up its beauty. You can see through the chip through the clear plastic body. The shiny surface adds to the ambiance of this pod mod. Holding this device in your hand will add up to your personality.
Extra Capacity
The word extra capacity means you can store more e-liquid inside. You don't need to change the liquid daily. Filling once will lead you to usage around 5 to 7 days. It features a capacity of 5ml/2ml. This is a competitive advantage for those who want to use vaping for longer.
Abrasion Resistance
With time it resists scratches and signs of abrasion. The outer layer is extremely rigid, which makes this happen. The abrasion test rating states that it is 200% stronger. Abrasion resistance contributes to retaining the original finish of the device throughout its life, similar to when you purchased it.